Interested to throw in fridge magnets into your marketing mix?
Or gonna buy some fridge magnet souvenirs?
Well,
fridge magnets
are easy-to-take, practical as home decorations, and therefore, ideal for traveling souvenirs. Take some!
They come in a wide variety of shapes and sizes, and may have promotional messages placed on them. When choosing them, learn about these tips here – the detailed guide on different types of fridge magnets.
Part 1. Different Materials of Fridge Magnets
Part 2. Basic Craftsmanship of Fridge Magnets
Part 3. Creative Fridge Magnets
Part 4. Custom Magnets With Your Own Logos
First of all, you need you know that, a fridge magnet is made of magnet on the back to make it magnetic and a sticker on the surface with logos. The
ferric oxide
and a plastic or rubber binder are heated, mixed together, and poured into a sheet mold which is then exposed to a strong magnetic field.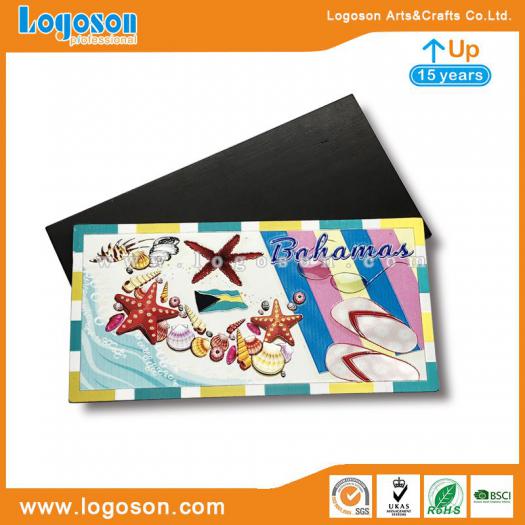 Then, we talk about the stickers on magnets.
Many types of fridge magnet decorations can be found in the market. Generally speaking, they can be classified into the following types, as per their materials.
Metal Fridge Magnets
Soft PVC / Rubber Fridge Magnets
Tinplate / Tin Fridge Magnets
Epoxy Fridge Magnets
Foil Paper / Aluminium Fridge Magnets
Polyreisn Fridge Magnets
Ceramic Fridge Magnets
CD Plate Fridge Magnets


The craftsmanship of different fridge magnets is complicated. Here I list three of the most widely used crafts - Color Filling, Printing and Engraving.

Enameling is one of the oldest surface treatments to make metal crafts appealing look. After filling colors, the colors can be bright, real and durable. Besides, this craftsmanship has the advantage - good adhesion to most metals. As a result, most metal fridge magnets can be enameled with beautiful colors.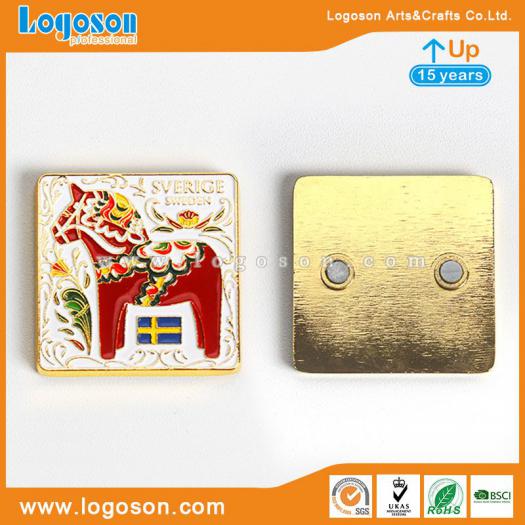 Printing is the most widely used technology for fridge magnets of different materials, including paper printing, CMYK/Offset printing, screen printing, etc.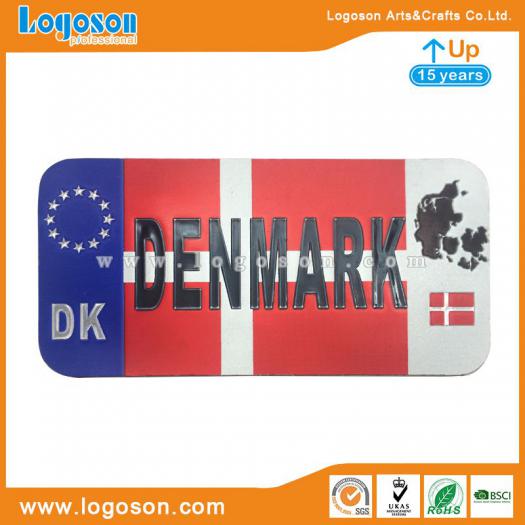 Engraving is relatively more complicated. The handmade engraved magnets are really time-consuming. Therefore, the magnets you see in the market are mainly engraved by machines. To the fair, some of them are actually also sophisticated enough to amaze us.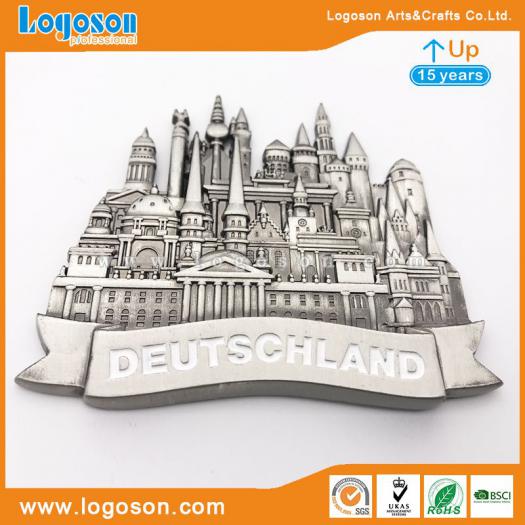 Fridge magnets are not only magnets! When choosing fridge magnet souvenirs, you can get some more useful items.
For example, some decorative refrigerator magnets are designed as
bottle opener
; some ones with
thermometer
; some others are funny enough & not-toxic as kids' toys; still others, they can even be
dinner bells
.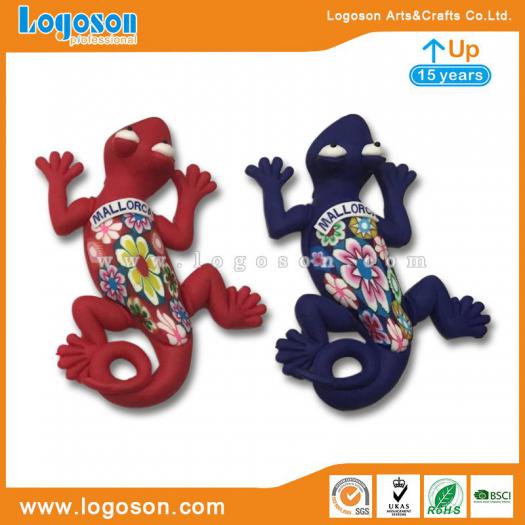 Buy some creative magnets, and you'll feel good every time you gonna open your refrigerator.
Many fridge magnet manufacturers, say
Logoson
, offer custom logo service if needed. What you need to do is tell them your ideas about your preferred magnets, or just send them your artworks. Make your buildings into polyresin magnets, or take a picture of your family and then ask them to print on magnets…Have a try!