Need to burst your new released products? Wanna more people to know your brand? Or find it's difficult to achieve your sales target at the end of a season? It's time to make some quality logo products and turn your customers into brand ambassadors!

According to some survey, 89% of all people who got a promotional item in the last 24 months will remember the name of the company associated with it. Besides, 83% of consumers like receiving a promotional product with an advertising message.

Yes, promotional quality logo gifts are workable!

What you need to do is to find a product that suitable for your brand and budget. Some useful tips are prepared for you.

Part 1. Principles of Choosing Quality Logo Products for Promotions
Don't just look for a promotional product. Follow my steps below:
Step 1
: Define the purpose of promotion. I mean, why you need promotional quality logo products?
Step 2
: Know what other competitors' giveaways.
Step 3
: Compare according to your budge and select a promotional product to bulk customization from source factory.
Step 4:
Make sure the promotional logo products fits within your brand.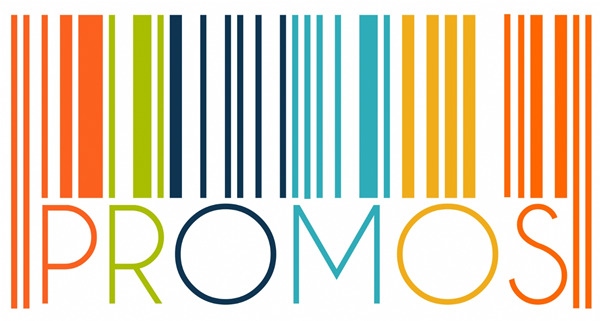 Part 2. Recommended Quality Logo Products
1. Product Samples

Do you do custom cabinetry? Send a sample of your high quality materials. Use your imagination to make full use of your own products. Every time you release your new products, make some demo sample as promotional gifts with your own logo!

Reason: The customers can directly experience the usage of your products, and also, you have the raw materials, making the cost not so high.
Recommended Industry: The products that have low unit cost for demo, such as, skin care products, food, etc.

2. Multi-functional Tools
Generally speaking, it's not usual that your custom will keep the quality logo promotional products for long time. With two exceptions, the items can be memorable like country
souvenirs gifts
, or they are useful in daily life. Considering the cost, we can make some small metal tools with company logo printed or engraved on them, such as, metal
bottle opener keychain
, knife with bottle opener,
pill box with mirror
, etc.
Reason
: Easy-to-Take and high quality logo products with low cost
Recommended Industry
: Almost any product in different industries.
3. Customized Toys Like Playing Cards, Golf Tool , Yo-Yo,

One of the most impressive pieces of tradeshow promotional items ideas is a custom printed deck of 52 playing cards with the company logo on the back and pictures of their products on the front. The golf tool offers a huge selection of colors and you can print company logos, photos or personal design on the flags.

Reason: They can be a conversation starter between game partners.
Recommended Industry: Almost any industry.

4. Seasonal & Festivals Related items
In the spring send imprinted seed cards or sunflower-shaped jar openers. Near the holidays send collapsible bows or other gift packaging, say, hen it's near Christmas, customize some
unique snow globes
with your own logos on them. And if here comes football season, sports schedules make great gifts to the right group of prospects.
Reason
: Take advantage of the season. Follow the hot spot. You can combine these festivals and season related things with your promotional quality logo products. Catch the chance to boost traffic!
Recommended Industry
: For company with websites.
5. Home Decorative Items
Another creative idea is to bulk custom some home decorative products, say, some
funny fridge magnets
,
decorative plates for hanging
, beautiful
photo frames
of charms, etc. A point to mention, since they're for home decoration, you'd better make them good quality.
Reason
: Home is the place that we stay everyday besides office.
Recommended Industry
: Many industries, especially those related to household, education, travelling, etc.
6. Computer or Cellphone Peripherals
Consider these products: Mousepad, USB flash drive, Phone Screen Cleaners. They are cost-effective. For example, branded phone
screen cleaners
are the way to go! They're small and you just peel it off, wipe your screen down, and stick it back on.
Reason
: Easy for use; everyone need to use computers and cellphones everyday; your logos are in the field of vision of online shoppers.
Recommended Industry
: The companies who have online shops; computer or cellphone related products.
7. Printed Mugs, Shot Glasses, Cup Coasters
Printed mugs
,
shot glasses
and cup coasters are a great way to get your brand out there. Just put your logo on them! You know, everyone needs a cup!
Reason
: With everyone drinking tea and coffee, it can be a fantastic success!
Recommended Industry
: Any daily used products or services recommended.
Related Article:
Personalised Business Promotional Keyrings/Keychains Collection