Dubai is a fascinating city.
To visit this city can be a mind-opening opportunity to observe a different way of life.
Here below are some useful tips to ease your Dubai travel and suggestions on getting Dubai souvenirs.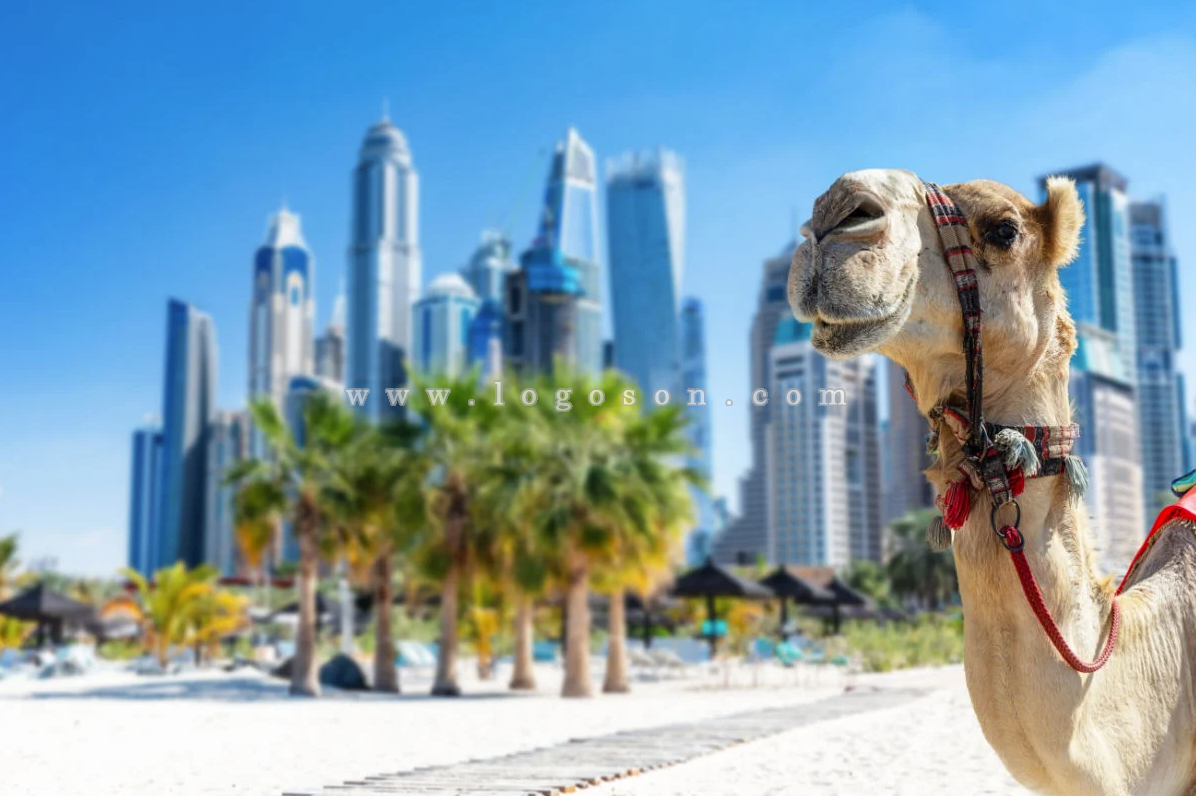 Part I. Something You Need to Know Before Dubai Travel
Book Everything in Advance

Dubai is becoming such a popular vacation spot. If you have plan to Dubai, buy your tickets at least one month in advance. It's a good idea to start looking and comparing prices among different international airlines. Besides, make your Dubai hotel reservation a good two to three months in advance, especially, during the prime time, October through April.

Hot? No, HOT!

Dubai only has two seasons - hot and hotter. It's wise to go there in rainy season, which typically rain showers don't last too long.

Social Customs & Culture

When in Dubai, pay attention to some social customs and try to respect their culture.

Public displays of affection are very offensive in the UAE. Many Dubai visitors have been arrested and imprisoned for showing PDA. Besides, women's clothing is considered indecent if it's too short, tight or transparent, while men should never walk around without a shirt on. You should also avoid smooching in public, as this will attract unwanted attention too. Also, never take a picture of or with a stranger without their permission!

Buildings Deserving Your Visit
From its futuristic skyline to vast desert landscapes, from the biggest mall in the world to some of the best cuisine in the region, Dubai seems to have it all. Anyway, don't miss the top buildings in this city.
The 829-metre
Burj Khalifa
(burjkhalifa.ae) is the tallest building in the world, and it really is difficult to take in just how stupendously big it is. Going to the top is not cheap (from $46), but it's worth every dirham.
Feast Your Stomach

In Dubai, the cheap food stalls and little restaurants are great places to get yummy food. Eating well and cheaply is easy, whether you're in the market for the full Lebanese kebab and mezze experience or a visit to Ravi's. In the Bur Dubai area, you can feast on Iranian, Filipino, Yemeni, Bangladeshi, Indian, Pakistani, and even Afghan food.

Alcohol is quite expensive in restaurants, but it is possible to pick up five bottles of wine at the airport duty free shop. Or you could buy the equivalent in spirits or beer. Purchasing drinks at a bar or restaurant is no problem, just don't try and leave drunk.

A Shopper's Paradise

Dubai is synonymous with shopping; there is nothing you cannot buy when shopping in Dubai. Goods in Dubai are available from all over the world including Turkey, Iran, India and China. The key attractions of Dubai are not only its scenic beaches, charming desert safaris and state of the art monuments; they include the ceaseless shopping options - from ultramodern mega malls and traditional souks in Dubai to local street outlets.
Normal shopping hours in Dubai are from 9.00 a.m. to 1 p.m. and 4.00 - 9.00 p.m. However, many shops, particularly in Dubai and Abu Dhabi stay open all day. Most shopping centers open from 10 a.m to 10 p.m - frequently later. Some supermarkets are open for 24 hours.

The Desert & Camel Racing

A Dubai desert safari is the ultimate travel experience. Just imagine that some comprehensive tours coming complete with 4x4 dune bashing, camel rides and a mouth-watering barbeque dinner accompanied by a belly dancing performance.

You can also watch a crazy camel racing there, a traditional sport at the heart of Emirati culture. The Camel racing season in Dubai is September to March, when races are held three or four days each week. You won't forget it.

Part II. Recommendations on Dubai Souvenirs

In Dubai, the best deals aren't always found in a mall. For the adventurous, a trip to the Karama Souk or the Blue Souk can result in the discovery of a souvenir "treasure." Anyway, here are some choicest picks for your reference.

Get Some Souvenirs Related to Burj Khalifa
You're recommended to bring something related to the featured buildings of this city, which can remind you of the charms of the city. Burj Kahalifa, as I mentioned hereinbefore, can be a good emblem of Dubai. Some high-quality metal crafts, such as,
metal magnets
, small decorative tray, wall hanging plate and
bottle opener souvenir in Burj Kahalifa
, are ideal for your friends.
Some Perfect Silk Scarf

Affordable Persian carpets are available at Dubai souks. However, you'd better check the quality and authenticity firstly before buying.

The real pashmina shawls can also be expensive. They are made of cashmere that is produced from the hair of goats in South Asia. If you are on a tight budget, you can buy the silk or viscose versions.

Get "Camel" Back from Dubai
You can't leave Dubai without taking at least one camel friend home. Some Camel shaped souvenirs are cute, making them good gifts to kids and girls, say, camel shaped
cute keychains
.
Besides, camel milk can be found in grocery stores and will make a truly unique Dubai souvenir, though not as widely consumed or used today compared to the traditional Bedouin days.
Local Plant Seeds

Why not take a piece of the UAE home by visiting the Garden Centre on Shaikh Zayed Road and choosing a packet of seeds? When you back home, just grow them in your home country. Don't you think it's a good idea?

Retro-Themed Dubai Posters

From depictions of Friday brunch to portrayals of popular expat suburbs, they're the perfect souvenir for departing residents to remember their time there.

Money Is a Good Present

Wherever you go, local money is good as souvenir. Keep aside a Dh5 bill and a Dh1 coin to remember Dubai by. Just frame them nicely or add them to your memory box at home.

Gold

Gold is a top contender when it comes to the weight-value souvenir ratio and, thankfully, Dubai has a lot of it. If you do see something you like, haggling is a must -- a nicely judged walkaway could score you 50% off the asking price.